Engine Deactivate
If the engine is deactivated then the bike will not start with the key. In order to start the bike, the user must activate the engine from the application.

Auto Security
The engine automatically gets deactivated when the user leaves the connection zone and activates as the user arrives.

Anti Snatch Protection
The anti-snatch protection deactivates the bike engine after a preset time if the bike is snatched.

Last Parked Location
User can check the last parked location of the bike. The application saves the location of the bike once the bike is parked.

Share Protection
User can provide security access and the parked location of the bike virtually with anyone via application.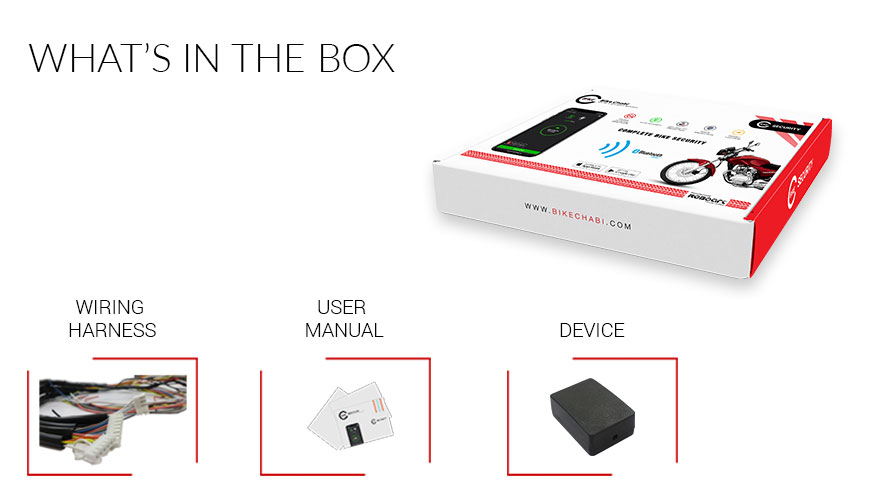 Become a Distributor
Interested in our product? Become a BIKE CHABI distributor in your area NOW!
Email us: info@bikechabi.com
or
Call us: +923244616266